Disrupting Diet-Related Disease in Our Community
Our Goal: 50,000 Lives impacted over the next 5 years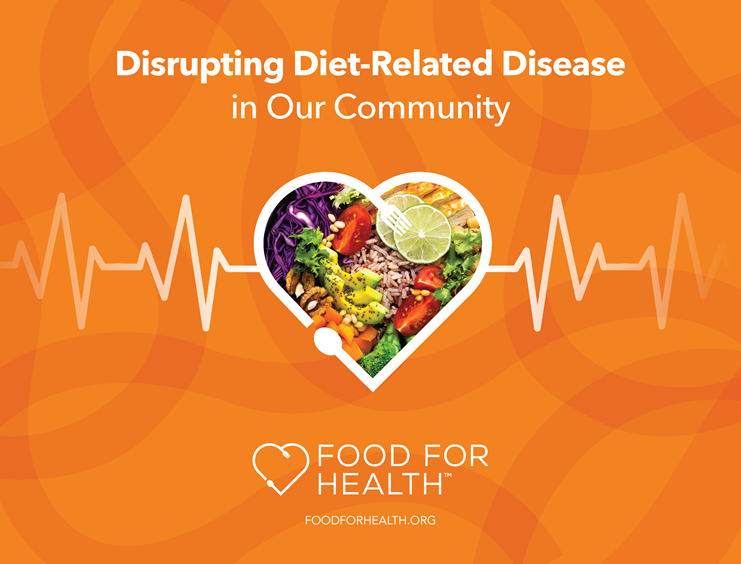 In five years, we will have...

➧ Improved 50,000 lives by making them healthier.
➧ Documented substantial reductions in emergency room use,
health care costs, and disease biometrics (sugar levels, blood
pressure, cholesterol, weight, etc.) among participants.
➧ Begun to invest profits from the Food Benefit Company into
Food For Health.
➧ Worked with health care partners to advocate for wider support
of Medically Tailored Meals by insurance companies, Medicaid,
and others.
...and lower medical costs in these three areas:
➧ $3,700|Visit                              Emergency Room Visit for Heart & Diabetic issues in Milwaukee
➧ $4,000|Day $25,000|Stay          Typical Cost of Hospital Stay in Milwaukee
➧$3,000|Visit                               Emergency Room as a Safety Net in Milwaukee
Expected Benefits:
➧ One-half of type 2 diabetic participants will reduce blood sugar
levels (A1C) to 7 percent or less.
➧ One-third will reduce their blood pressure.
➧ Three-quarters of participants will lose weight.
➧ Emergency room visits by participants will be reduced by
nearly-three fourths.
➧ The incidence of low birth weight babies will decrease significantly.
➧ Overall health care expenditures by participants will be cut nearly in half.
Powered by YOU, we will create a positive ripple effect locally and throughout the state, improving health and reducing healthcare costs. Contact a member of our team for more information on how you can make an impact!

Rayna Andrews
Executive Director, Advancement & Engagement
Randrews@foodforhealth.org
414-501-5306

Christa Shields
Senior Director, Fund Development
CShields@foodforhealth.org     
414-915-1543

Liz Hall       
Senior Manager, Development Operations
LHall@foodforhealth.org         
414-539-3525
Watch this short video to learn more about Food For Health's important mission!