Our Vision
Creating equitable access to healthy and happy lives through the power of food.
The Problem
Wisconsinites are sick.
Diet-related disease is killing us, costing us, and is exasperated in our disadvantage communities. Our solution is the most efficacious medical intervention - wholistic Medically Tailored Meals. The very thing that is harming us, can help us. We're working to provide access to nutritious food and wellness for an optimal life, because it's a human right.
The Facts
The Facts
We Are Sick
Preventable disease causes 35% of all deaths in WI annually and is the leading cause of death.
More than 16,000 of our WI friends, family members and colleagues die from CVD (heart disease & stroke) every year.
Source: Milwaukee Health Department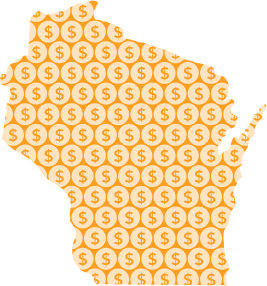 The Facts
It's Costing Us
65% of WI residents have diabetes, pre-diabetes or are yet to be diagnosed.
$1.15B is spent annually on Medicaid alone on diet-related disease
Source: CDC Chronic Disease Calculator, 2010
The Facts
Lack of access is exasperated in our marginalized communities
In Milwaukee, people in low-income zip codes are at 9x greater risk of reduced access to nutritious food.
Source: Milwaukee Health Department
How We Solve the Problem
Through our first-of-its-kind, and only Wisconsin medically tailored meal program, that provides delicious medically tailored meals, health coaching, and nutrition education to economically disadvantaged individuals living with one or more diet-related disease.