Our Work
We are on a mission
To prevent, manage, and reverse disease through an immersive people-centered medically tailored meal program.
Ways to Engage
Our work span social programming, workforce development, advocacy & community engagement. As an applied for 501c3, we are enabled through the support of generous donors, organizations, & volunteers.

Programming
Preventing, managing, and reversing chronic disease with a people-centered, medically-tailored meal program.
Learn more about our program
Donations
Enable lives in our community through philanthropic giving and donations
Reach out for info
We are a member of the Food is Medicine Coalition (FIMC)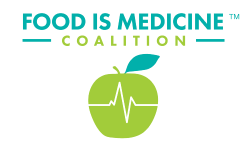 FIMC is a national coalition of nonprofit Medically Tailored Meal (MTM) and nutrition service providers that are on the frontlines in addressing acute diet-related chronic illness through food as medicine. We are the only certified FIMC MTM provider in Wisconsin, which adheres to the rigorous standards set by FIMC.