BeFueled: Summer Sun Pasta Salad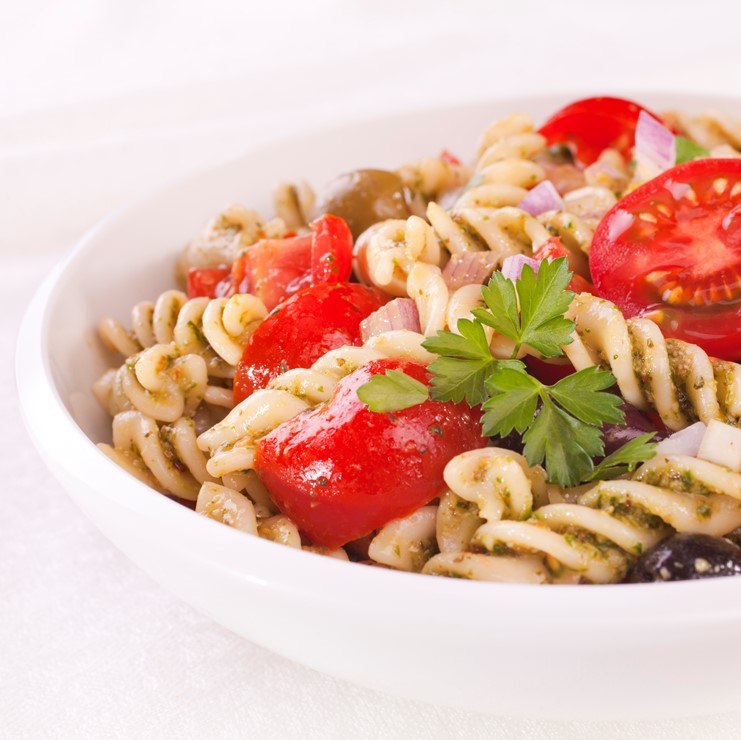 Ingredients
Pasta Salad
8 ounces (225g) whole wheat or chickpea pasta (penne, fusilli, or any shape you prefer)
1 cup cherry tomatoes, halved
1 cup cucumber, diced
1 cup bell peppers (any color), diced
1/2 cup red onion, finely chopped
1/4 cup black olives, pitted and sliced
1/4 cup fresh basil leaves, torn
Dressing
3 tablespoons extra-virgin olive oil
2 tablespoons balsamic vinegar
1 tablespoon lemon juice
2 cloves garlic, minced
1 teaspoon Dijon mustard
1 teaspoon honey (or maple syrup for a vegan option)
Salt and black pepper to taste
Preparation
Cook the pasta according to the package instructions until al dente. Drain the pasta and rinse it under cold water to stop the cooking process. Set aside.
In a large mixing bowl, combine the halved cherry tomatoes, diced cucumber, diced bell peppers, finely chopped red onion, sliced black olives, and torn fresh basil leaves.
In a separate small bowl, whisk together the olive oil, balsamic vinegar, lemon juice, minced garlic, Dijon mustard, honey (or maple syrup), salt, and black pepper until well combined.
Pour the dressing over the vegetable mixture and toss until everything is well coated.
Add the cooked pasta to the bowl with the dressed vegetables and gently toss to combine, making sure the dressing is evenly distributed throughout the salad.
Taste and adjust the seasoning if needed.
Cover the pasta salad and refrigerate for at least 30 minutes before serving to allow the flavors to meld together.
When serving, you can garnish with some extra fresh basil leaves if desired.