BeFueled: Grilled Veggie Skewers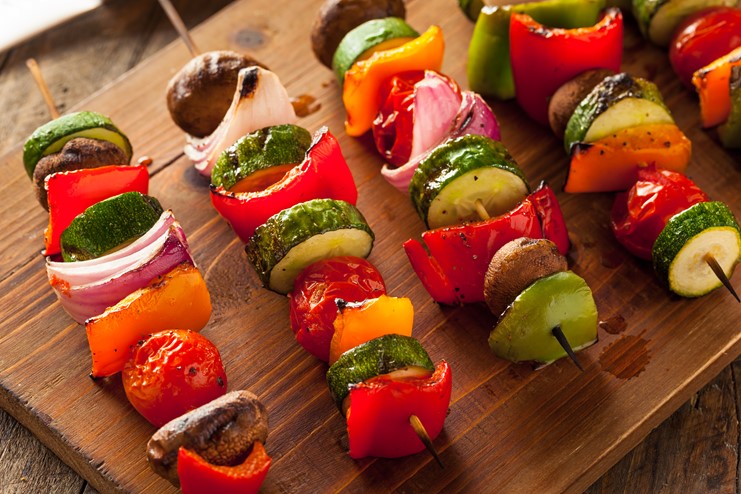 Ingredients
Assorted vegetables (such as bell peppers, zucchini, cherry tomatoes, red onions, and mushrooms)
Olive oil
Balsamic vinegar
Garlic powder
Salt and pepper
Preparation
Preheat the grill to medium heat.
Cut the vegetables into chunks or slices.
Thread the vegetables onto skewers.
In a small bowl, whisk together olive oil, balsamic vinegar, garlic powder, salt, and pepper.
Brush the marinade onto the vegetable skewers.
Grill the skewers for about 10-15 minutes, turning occasionally, until the vegetables are tender and lightly charred.